June 10th myself and April and June and Evelyn hauled horses to Fort Clark, which is now a privately-owned sort of development, to stay for two nights and ride the famous Las Moras Creek, an oasis of green in a very dry land. My husband Jim's dad and/or uncle were in the US Cavalry (I think the 112th) in the 20's and were assigned here. I looked at some very incomplete records in the Museum in the old Guardhouse but could not find them. However, the more complete records are stored away and not available. Of course the easiest thing to do would be to simply look up their service records with the Army.
It was 103 when we got there. But we got up at about 6:30 and fed, saddled, ate breakfast and got going about 8:30 and it was alright.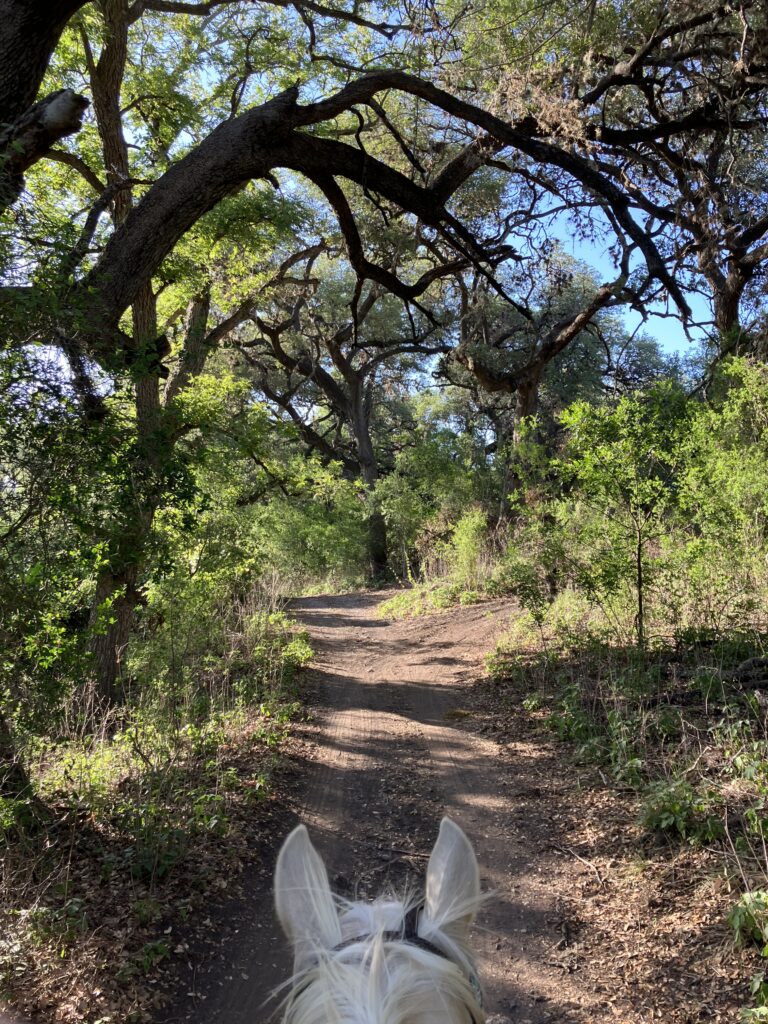 It was still green even though the creek and springs had dried up in this drought — for the first time in 20 years.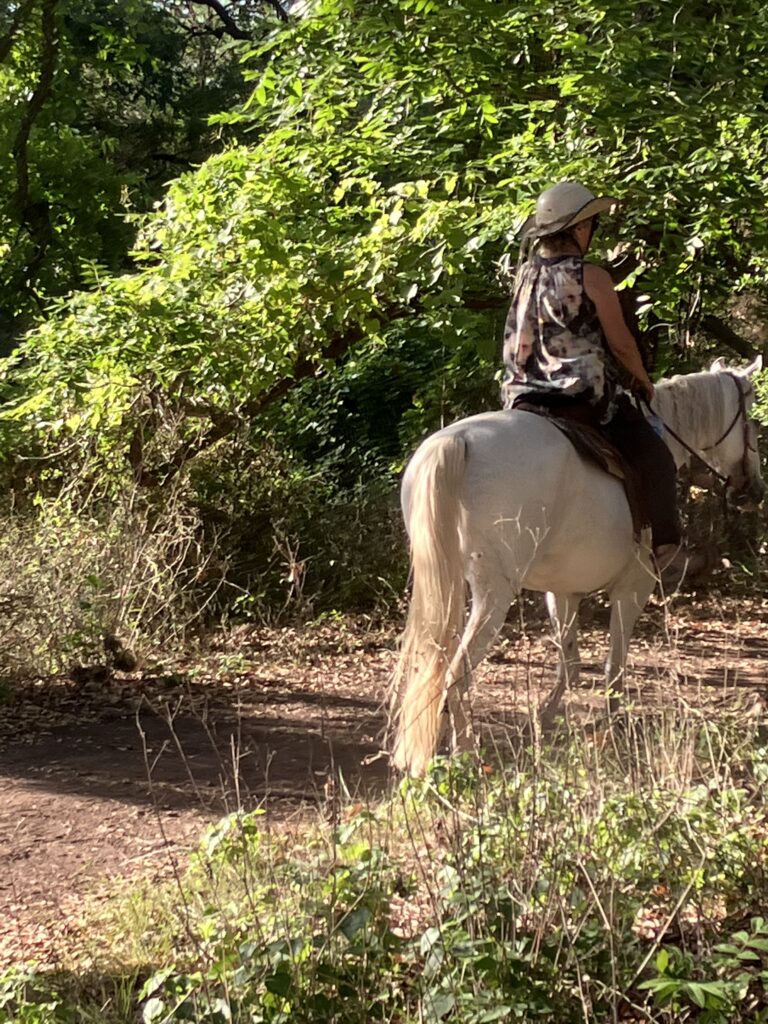 April on Indira.
Fort Clark was the home of the Seminole Scouts, who included among their number four Medal of Honor recipients. Evelyn, June and April stayed in their living-quarter horse trailers and I got a room at the hotel made from the old cavalry barracks.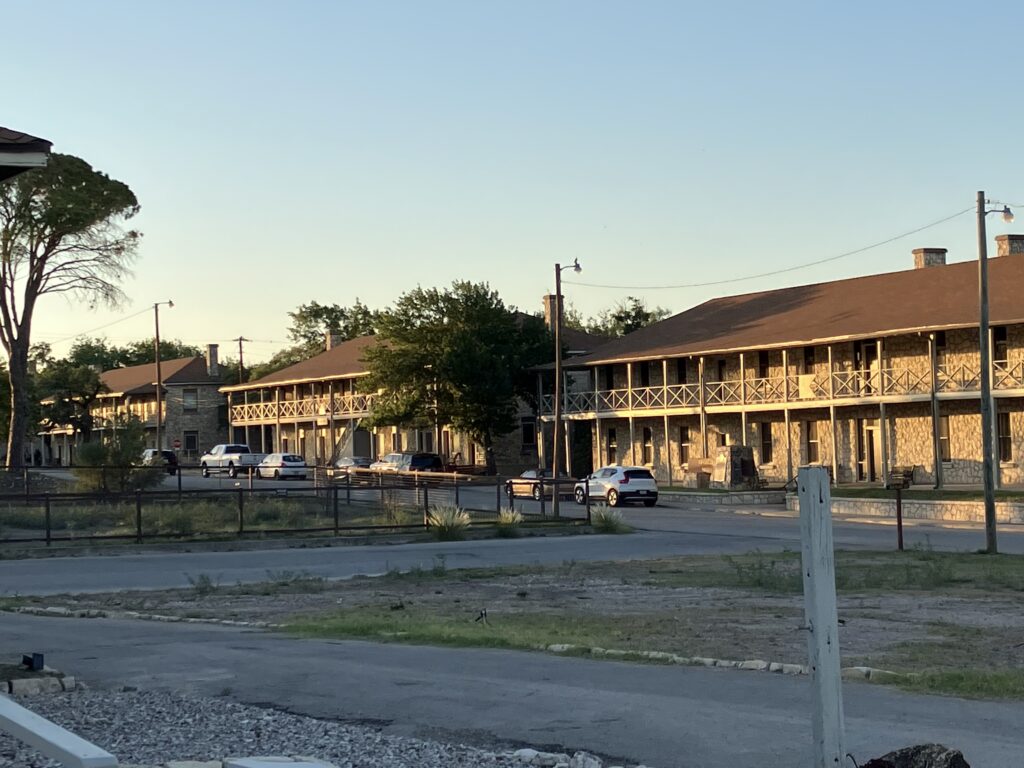 I like to think Jim's dad and uncle stayed in these barracks where I spent the night with air-conditioning. And a small cat came to my door and asked to come in. It was108 F. outside. Of course I let her in. She was quite amenable and polite. She slept the heat of the day away in the air-conditioning and then asked to go outside. I am sure she found her owner/s and got her supper.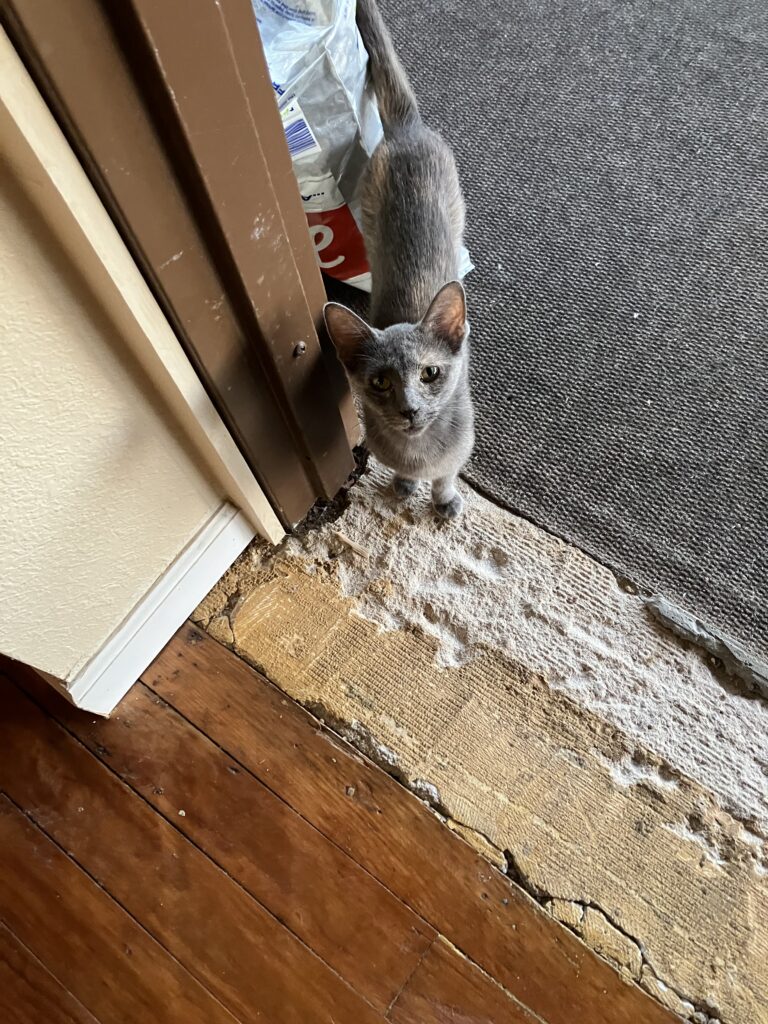 You can see the thick stone sill. It's not a well-finished doorway but then they were lucky to get enough grant money to make comfortable rooms at all.