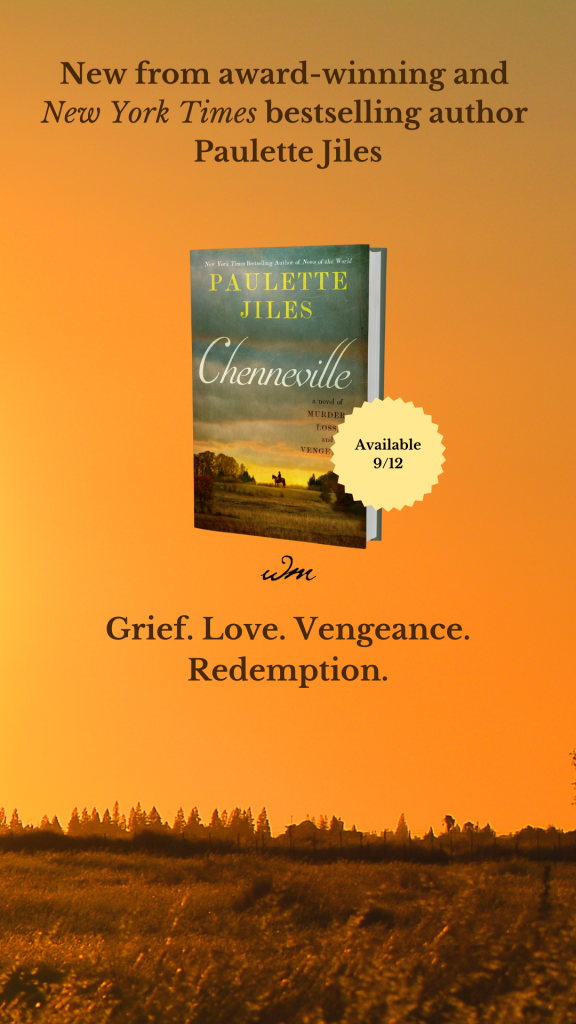 Chenneville is out and doing well, no major reviews. Small reviews chocked in with a lot of other new fall books, glancing references and occasional insights.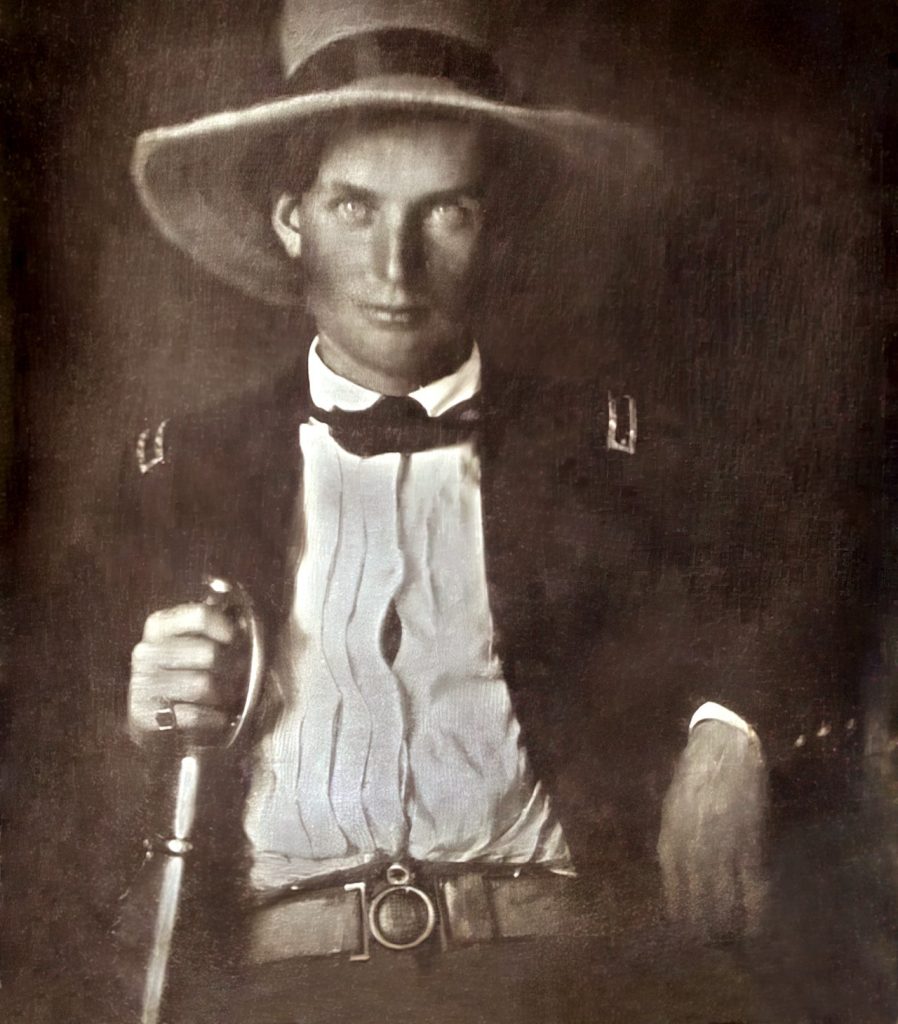 My favorite though, is an Amazon review which says what no other reviews have ever said about the whole sequence.
Paulette Jiles is building a saga. "Enemy Women" was a prelude, not actually part of the Southwest Saga but explaining how it was that so many different sorts of people ended up there, all on some sort of quest.

Volume I is "The Color of Lightning" in which black former slave Britt Johnson and his family come to the wild Red River country of Texas after gaining their freedom before the end of the Civil War. Britt's quest demands that he find his wife and son after they are stolen by a Comanche/Kiowa war party.

Britt Johnson shows up again near the Red River in Volume II, "News of the World", as the temporary custodian of a white girl, abducted by Kiowas, who needs to be returned to her family of German settlers down south near Fredericksburg. An itinerant ex-Army officer who lives by reading news to audiences remote from settlements, Captain Jefferson Kidd, agrees to take the girl to her home, despite dangers from both white and Indian bandits. This quest story was Jiles' biggest success to date, made into a movie starring Tom Hanks, giving a rather different interpretation of Captain Kidd, whom I visualized as the late Gary Cooper, or maybe Robert Duvall. Britt Johnson does not survive this volume.

In Volume III, "Simon the Fiddler" the young Simon Boudlin is eking out a living as an itinerant fiddler trying to avoid the agents of Union martial law after the Civil War. His quest involves the purchase of land near the Red River, and reuniting in San Antonio with a young Irish indentured servant girl he met soon after the Southern defeat. Captain Kidd shows up as a minor character toward the end of Simon's search for his love, establishing that this volume actually takes place a bit earlier than Volume II.

Volume IV, "Chenneville" traces the quest of John Chenneville to avenge the murder of his sister and her family by a psychopathic Union soldier in the aftermath of the War. Captain Kidd is alluded to, and Simon, though never named, finally plays a key role in ending Chenneville's quest.

Binding these stories together is a closely researched, vividly described social and geographic landscape – Texas, caught among marauding Indians, post-war bitterness and corruption, civil anarchy, and vigilante justice, struggling toward a civil society which shows itself in glimmers. The Southwest Saga is a winner, right up there with Larry McMurtry's "Lonesome Dove" series in its unflinching yet affectionate of a time and place where individual character stood against the lack of social norms.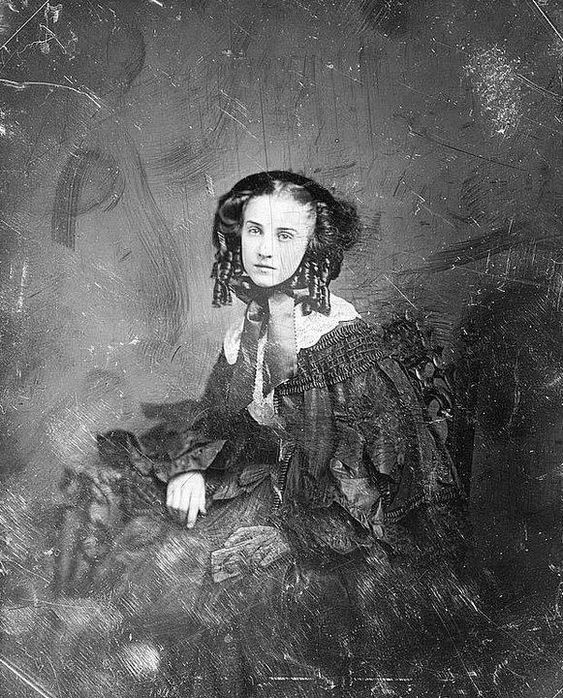 Excerpt
"(Marshall Giddens) held out a glittering object, and John reached for it. It was a daguerreotype in a gilt frame. He turned it to the light of the fire. It was marked on the back with Easterly's stamp and it was himself, John Chenneville, in his Union Lieutenant's uniform, with a face of suppressed laughter in the rich gold and sepia tones of times gone, of an afternoon when his little sister, Lalie, had sat him down on an ornate chair with velvet cushions, both of them on the edge of uncontrollable laughter. When she was so alive. Before she married, before, before. Before he had been hit with the anchor chain, before the light had faded from his family and his life."
Simon the Fiddler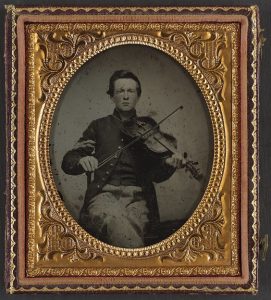 You remember Simon the fiddler from News of the World. He was playing in Spanish Fort when the Captain arrived with Johanna. You remember the love of his life Doris Dillon. This is the story of how they met, how Simon survived the last battle of the Civil War and how they lived through his own terrible mistakes and the chaos of Texas under Reconstruction. It is a story of music and what those who create music must endure in a rough-and-tumble world.
News of the World —the film, with Tom Hanks as the Captain has finished production and is now in post-production and thankfully Tom hanks and his wife Rita Wilson have recovered. The movie is supposed to be out in December of 2020, which is what Gail Mutrux, the producer, tells me. It seems a long time but then film is a collaborative art and involves so much in terms of equipment and studio work and editing and disitribution and …. how would I even know what all it involves? Oh yes, getting a caterer for the crew on the film site. Food. All the author does is sit down and write, in silence, (hopefully) sometimes by hand, sometimes on a computer, and has charge of everything, dialogue and sets and costumes, all in one's head. Very striking contrast.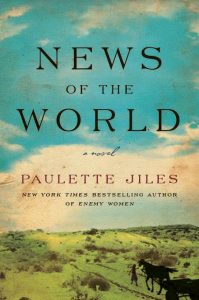 Quote from Charles Frazier, author of Cold Mountain:
"A powerful, richly realized journey…Captain Kidd belongs in the great pantheon of western characters along with True Grit's Rooster Cogburn and Lonesome Dove's Gus and Call'.
1870, North Texas, rainy and cold. Captain Jefferson Kyle Kidd travels from town to town giving readings from the latest newspapers, bringing the news of the world to isolated towns on the Texas frontier. In Wichita Falls, he is asked to return a captive girl to her relatives near San Antonio, 400 miles to the south. The old man and the ten-year-old start out on a hazardous journey, no less risky because the girl considers herself now a Kiowa and does not have the slightest desire to return. Bandits and Comanche raids and violent weather make as many difficulties as the ten-year old girl who can't speak English, eats with her hands and knows how to use a revolver. In the end, he finds he must return her to relatives who don't want her, even though he and the girl have become trusting friends. A story of courage and honor and the truth that these two things are often the possession of even the unlikeliest people.
SEE 'NEWS AND EVENTS' FOR ALL BLOG POSTS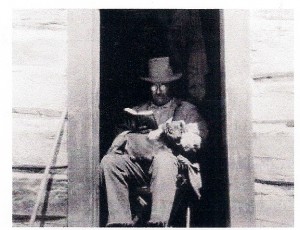 * * * * Lighthouse Island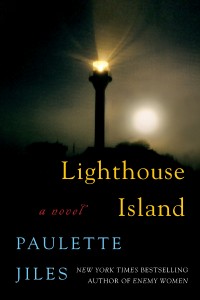 New York Times — 'Inventive futurism and rollicking wit'
Washington Post —'Jiles leaps forward in her intriguing new novel…an inspiring vision'
Austin-American Statesman —'A heroine unflaggingly brave under fire…she frames quiet moments of human dignity and compassion'
Dallas Weekly — 'Astonishing world-building! There's hope that there is more to come'.
In the coming centuries the earth is crowded with cities and drought is so widespread that water is rationed. There are no maps, no borders, no numbered years, and no freedom, except for an elite few.
Growing up, orphan Nadia Stepan dreams of a green vacation spot called Lighthouse Island. When a chance for escape arises, Nadia sets off in search of the rumored oasis and along the way meets a man who changes the course of her life. Together, they evade arrest and head north toward a place of wild beauty that lies beyond the megapolis—Lighthouse Island.
Photography by Jeff George, lightkeeper and photographer of Lennard Island Light Station, Vancouver Island.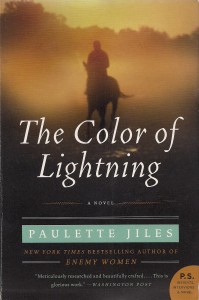 Available Now In 1863, as the War Between the States creeps inevitably toward its bloody conclusion, former Kentucky slave Britt Johnson ventures west into unknown territory with his wife, Mary, and their three children, searching for a life and a future. But their dreams are abruptly shattered by a brutal Indian raid upon the Johnsons' settlement while Britt is away establishing a business. Returning to find his friends and neighbors slain or captured, his eldest son dead, his beloved and severely damaged Mary enslaved, and his remaining children absorbed into an alien society that will never relinquish its hold on them, the heartsick freedman vows not to rest until his family is whole again. Order your copy.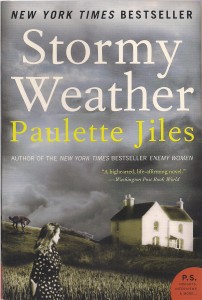 Oil is king of East Texas during the darkest years of the Great Depression. The Stoddard girls—responsible Mayme, whip-smart tomboy Jeanine, and bookish Bea—trail their father from town to town as he searches for work on the pipelines and derricks. The family's fortunes sink further than they ever anticipated when a questionable "accident" leaves the girls and their mother, Elizabeth, alone to confront the cruelest hardships of these hardest of times. Returning to their previously abandoned family farm, the resilient Stoddard women must now place their last hopes for salvation in a wildcat oil well that eats up what little they have left . . . and on the back of late patriarch Jack's one true legacy, a dangerous racehorse named Smoky Joe. Order your copy.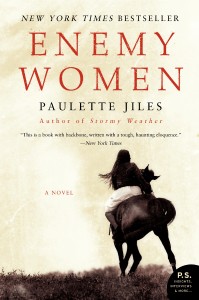 For the Colleys of southeastern Missouri, the War between the States is a plague that threatens devastation, despite the family's avowed neutrality. For eighteen-year-old Adair Colley, it is a nightmare that tears apart her family. The treachery of a fellow traveler, however, brings about her arrest, and she is caged with the criminal and deranged in a filthy women's prison. But young Adair finds that love can live even in a place of horror and despair. Her interrogator falls in love with her and vows to return for her when the fighting is over. Before he leaves for battle, he bestows upon her a precious gift: freedom. Now an escaped "enemy woman," Adair must make her harrowing way south buoyed by a promise . . . seeking a home and a family that may be nothing more than a memory. Order your copy.