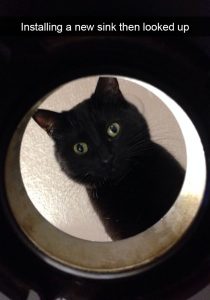 Why are cats so funny? Maybe because they are not conscious of being funny.
Sir Roger Scruton; "Fictional worlds require imagination from both the reader and the writer." And "Romantic love is an invention of the western world. It is a unique idea. It requires an immense effort to lift the erotic to the spiritual."
I enjoyed listening to him so much. All the tip sheets are done. June has just had her last chemotherapy treatment and I'll take some flowers over to her. Hoping for the best.