Belated!
I realize I have not posted pictures of my trip to Coatepec, Veracruz Mexico last August, and so I am just now getting around to it. I think it's because I posted so many of the pictures to friends. At any rate, partially this is to assure people that I really do have a social life here, so many friends in eastern cities/large cities imagine that I live in a tiny hermit house far out in the wilderness and never see people or go anywhere and am totally without human contact or something. Really.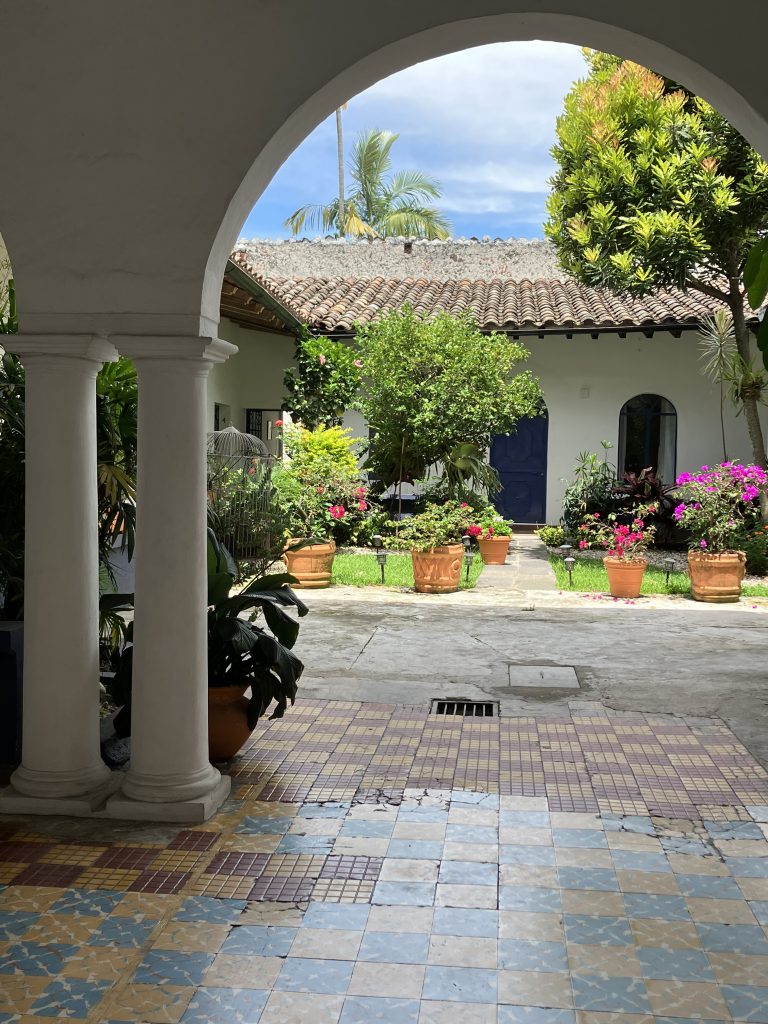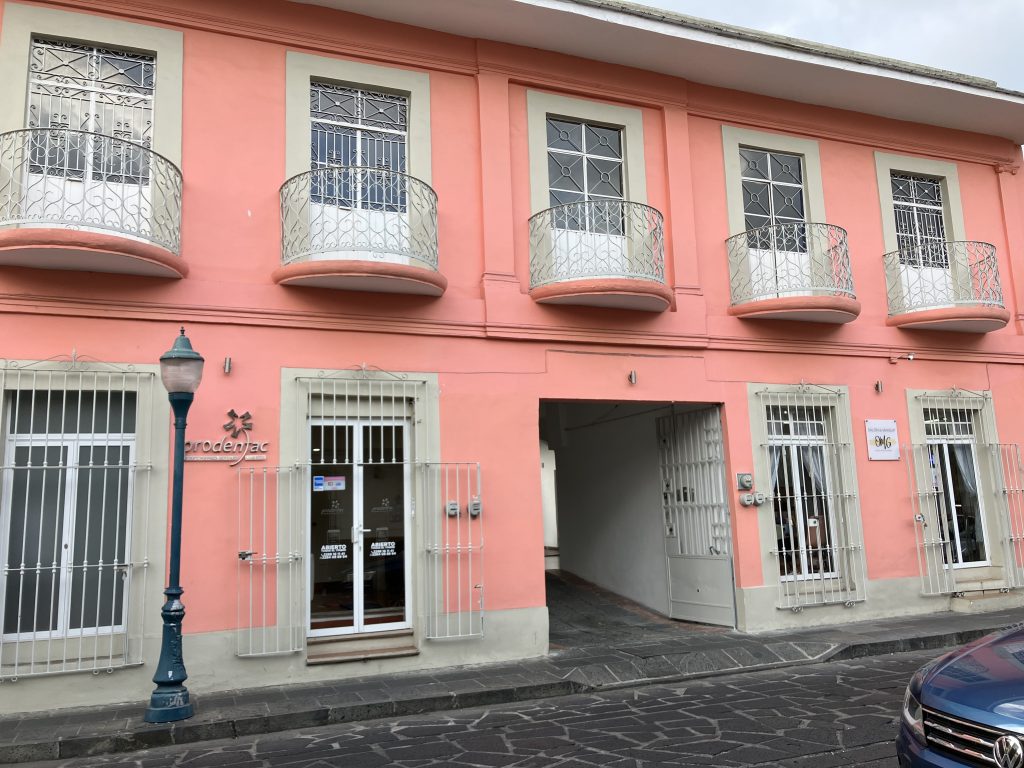 The Ortiz house/villa, and entrance, where I am privileged to stay — it came down through the family from Julio's wife, Luz 'La Guera' Ortiz and has a fascinating history with several very funny stories attached when it was the only hotel in Coatepec and many outrageously wild parties went on there but that's for another time.
Here's Julio, one of my favorite people, brother of my friend Elvia, he's an architect. He told me what project he was working on but I forget…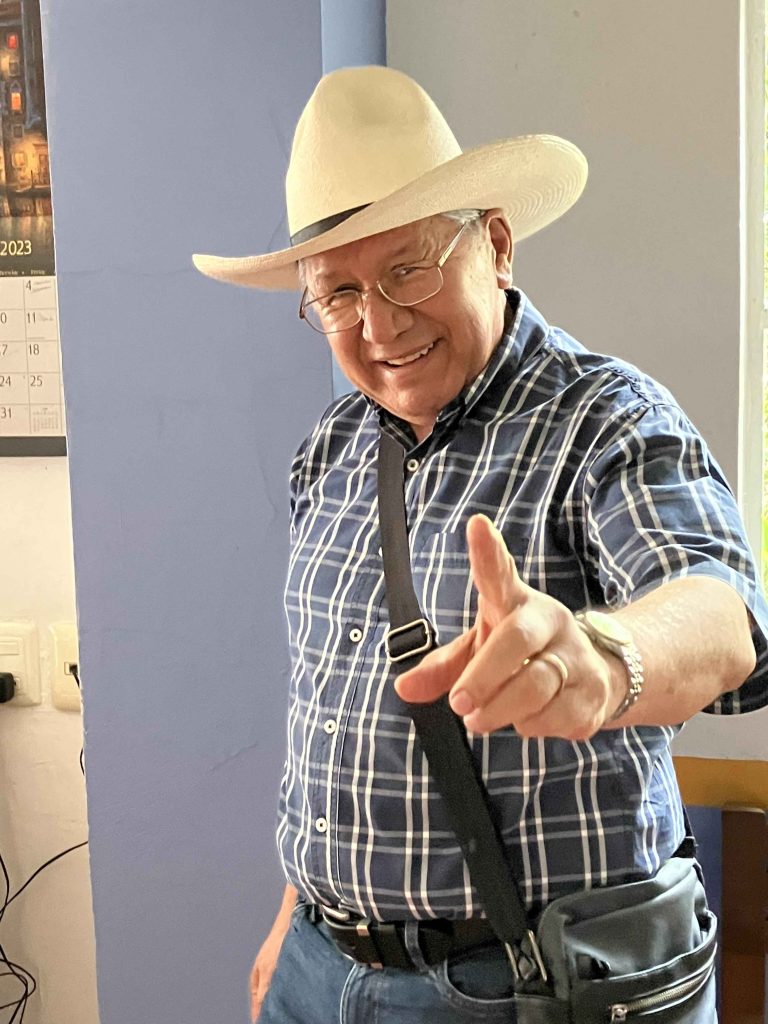 Elvia at the Coatepec market — she goes there every day and everybody knows her, knows what it is she needs for the day. I love the market.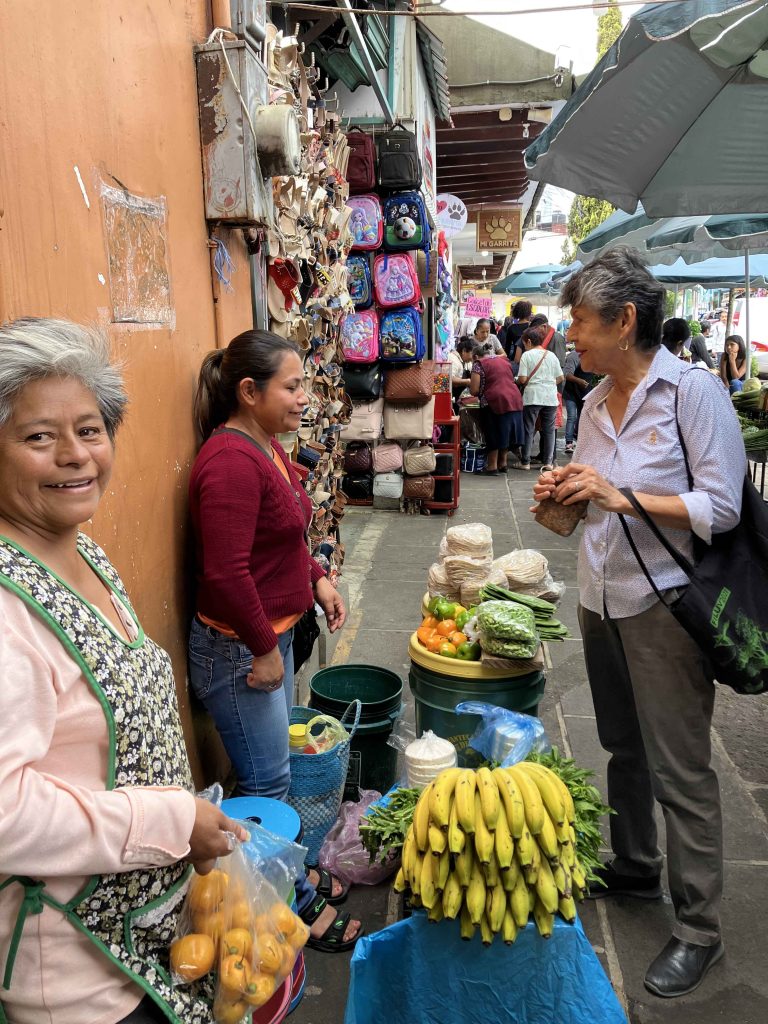 And another of her brothers (she was the only girl) Jaime, who is an enormous amount of fun — he has a PhD in electrical engineering from an English university, I forget which one, and he told me a great story about being a consultant with the mayor of Jalapa, when we were all at lunch at a very elegant restaurant in that town, from which I did not get any pictures. Or maybe I did, I'll look. Anyway he worked on El Farallon, (an island) Mexico's only nuclear power plant, decades ago, and Jim and I got to go and stay with him at El Farallon —so interesting!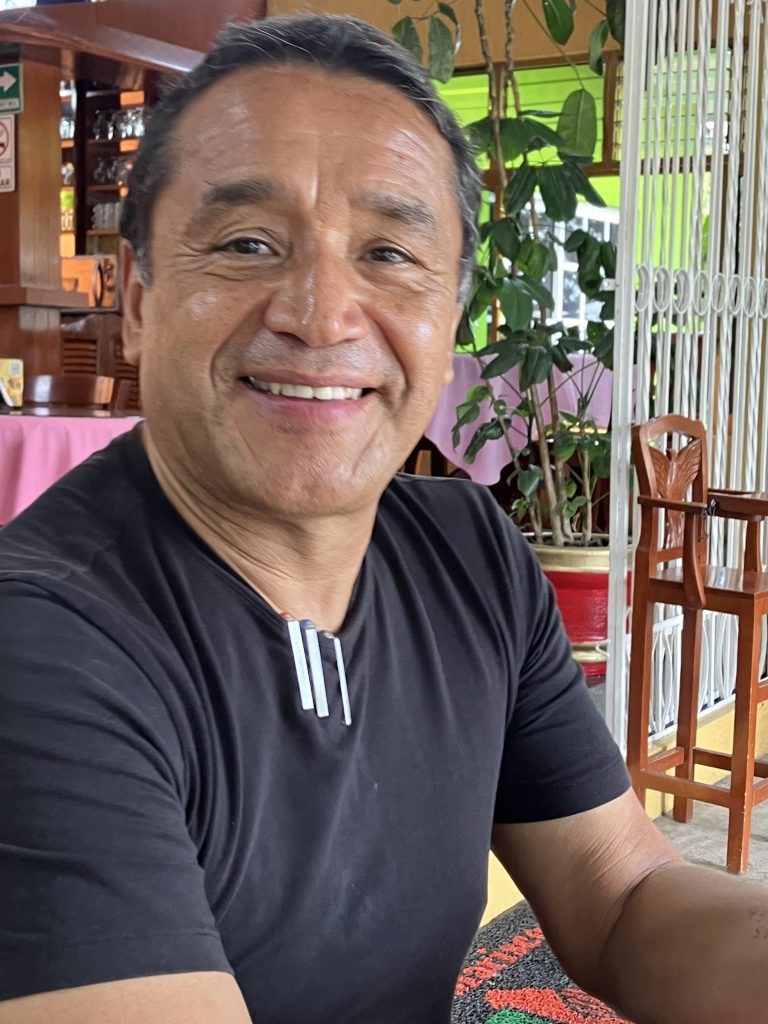 Best of all was a trip with Jaime and Elvia to the coastal town of Tlacotalpan, on a very muddy, mosquito-laden shore of the Papaloapan River where it feeds into the Gulf of Mexico —a mile broad — which was a colonial town from the 1700s where all the houses are preserved and painted the most fabulous colors. Preservation by means of the Mexican government department of antiquities, a very worthy use of the money. At any rate, the aristocrats of the 1700s and 1800s lived in these lovely places and of course the poor in jacales. It was a shipping port — I think produce from the interior. At any rate, it was frozen in time.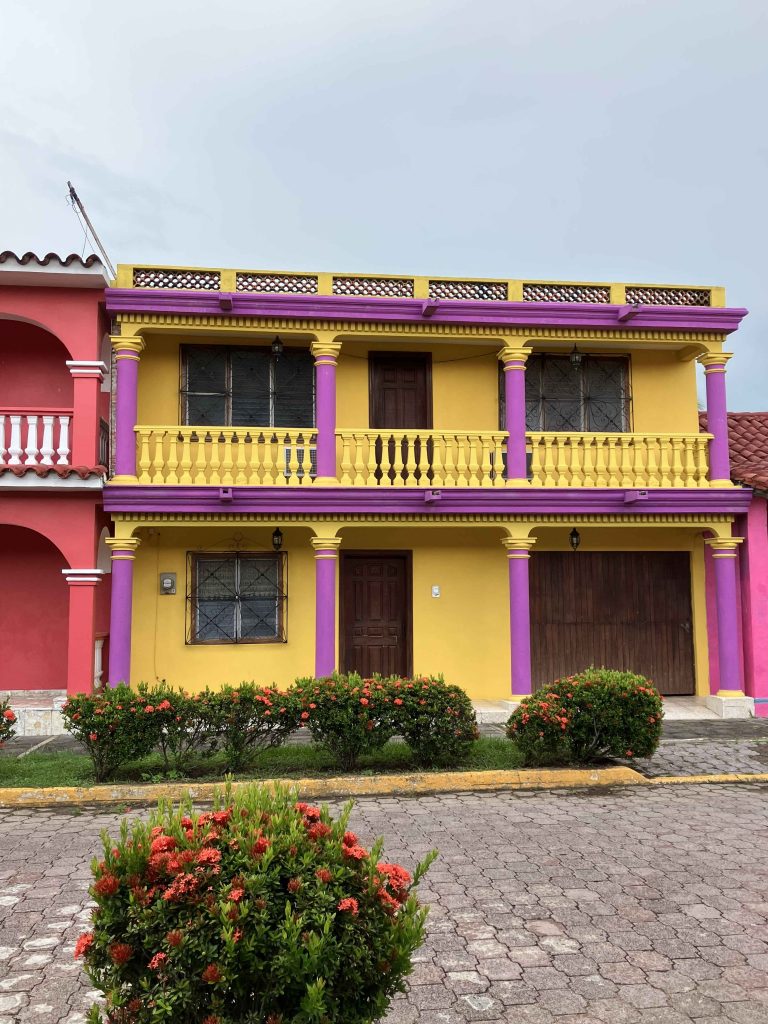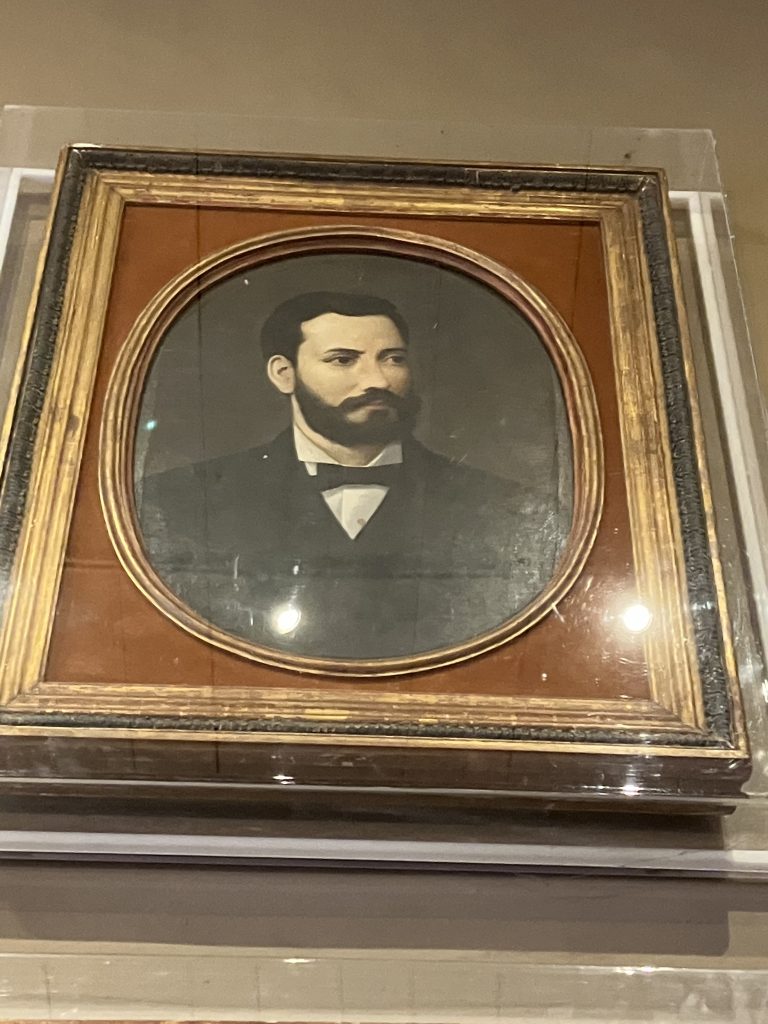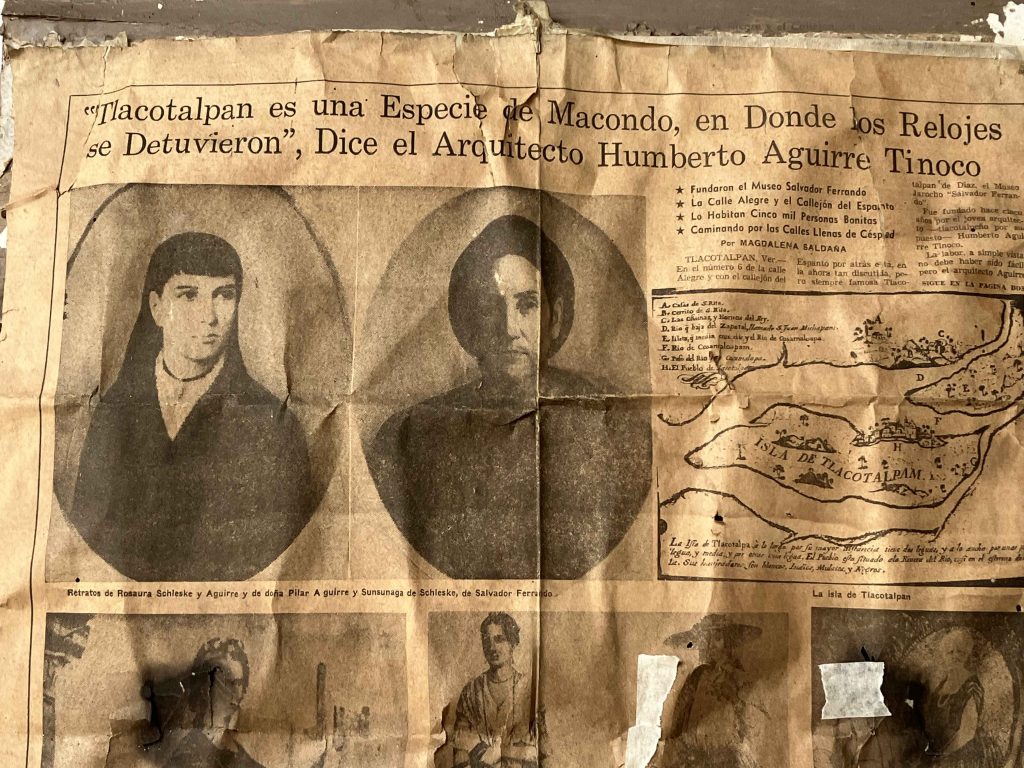 Y como siempre, desde los tiempos de Ulyses, la colgada secando en los techos, las banderas de los pobres.