A good picture of my cousin Susan on Doc, from last October. The sacred light of holy Ozark Mountain horse spirits shining down on her. I don't know what she's doing — talking on a phone? Where's the phone?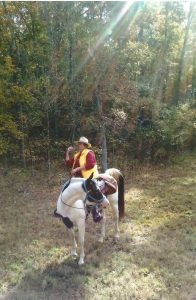 And here is Happy Hour at St. Joes' the best trailer food in the country, run by June's son Chris Chism. That's June and Peggy Ramsay, in the background June's sister Jeannie and April Baxter.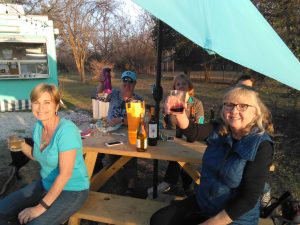 It was a BYOB evening, warm south Texas winter while storms and snow are hitting the north-east. Sorry guys.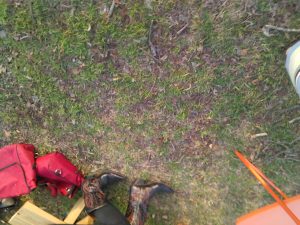 And these are Peggy Ramsay's new boots and no, I do not have any idea why this photo was so skewed.