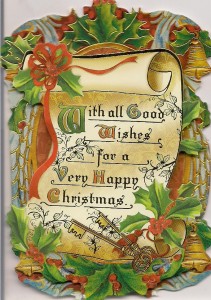 And the wreath I made for the gate out of barbed wire;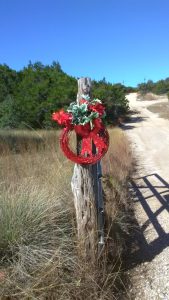 BOOK TOUR TRAVELS; CATCHING UP
When I read in Saint Louis in October I was delighted to run into Perry Jones, one of the McLeod sisters, whose father 'Doc' mcLeod, was the person who delivered me in Salem Missouri lo these many years ago.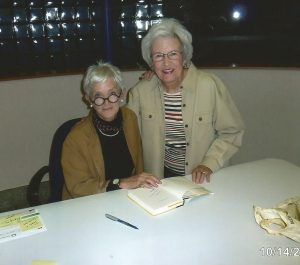 actually my mother beat him to it as I was in the world five minutes before Doc McLeod got there. I was born at home. I got Perry by the arm and led her over to meet the wonderful gentleman named Robin Smith, book sales person for HarperCollins, and said, 'this woman's father was the doctor who delivered me into the world' and Robin was gratifyingly startled and amazed.
Susan (my cousin) was there too, and her granddaughter Michelle, the lovely and gracious shelly, below; susan on the far left. they drove up from Poplar Bluff. Shelly looking very serious. I appear to be shrinking as the years go by.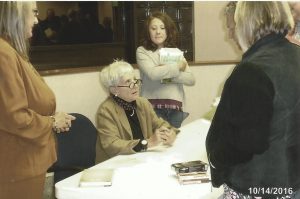 I had an amazingly good time at that reading.
OZARK RIDE, LAST OF OCTOBER
Then later flew back to go on our Ozark ride. Susan sent me these pictures. I had many Ozark pictures on my phone, then lost my phone in NY so had it shut down, bought another (Liz and I walking up and down Amsterdam looking for phone store, another great NY walk) and then after that I FOUND it again. I now have two phones, one of them dead with all my Ozark ride pictures on it and have yet to get this all straightened out because every time I go into the AT&T store in Uvalde there is about an hour's wait.  At any rate voila some Ozark ride pictures anyway.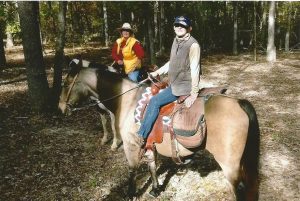 Me on dear Whiskey, star of Enemy Women, handsome and lively even though he is now 27. I asked Susan if that was his age and she said, 'I don't even want to think about it'. God preserve him forever. That's Susan in the yellow vest on Doc.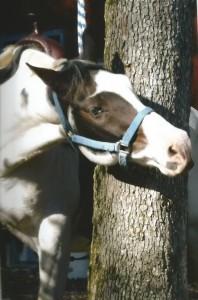 Doc!
Here are Megan and Russell Harris — both work for the Forestry Service. Megan is a wildlife biologist and has a great horse named Sundance and knows every birdsong, every track. She is great to ride with. Russell is a firefighter on the national team and gets flown around to fires all over the country. He's from North Carolina with a strong accent. Actually just like people from the Ozarks but stronger. He came out to camp to have breakfast with us.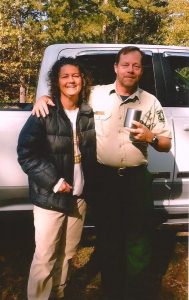 ANOTHER PHOTO OF MEGAN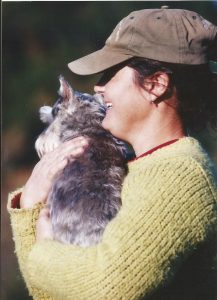 We met up with Barb Johnson on that ride and Connie I Forget Her Last Name. Connie finally has a good horse. He is very handsome. Barb rides the black (or, really, seal) Q-horses she has had and bred for years.
Barb Johnson: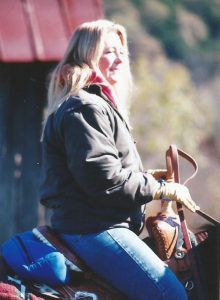 Susan is a dedicated camp cook and makes complex dishes in her Dutch ovens;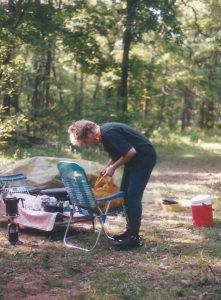 Fall foliage and maidenhair fern at Liberty Springs;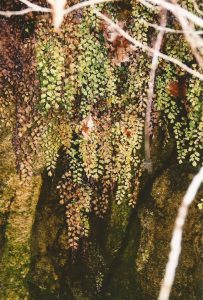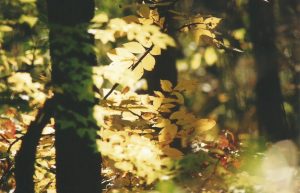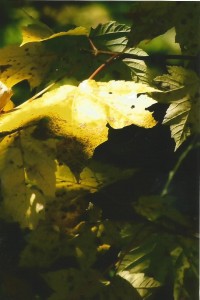 So these are all my Missouri people.
And as for the cantata …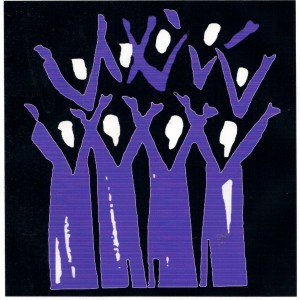 We did great! We did it perfectly. All through rehearsals I kept messing up on one or another problem and as soon as I got one right I would mess up a pause, a three-quarter rest somewhere else. I had scribbles in three colors all over my score. The altos were me and Connie Lanphier, Kim Bowman and Auriel Robertson. For the final measure it was a note held 8 beats and the director said 'make sure you have enough air and then throw it out the window'. At any rate, with Kim on one side (she always had it perfect) the night of the performance I made it through without a hitch. Go Tell It On The Mountain was a joy to sing. Was texting back and forth with another co9usin Pam Miles who also sang in a cantata in Poplar Bluff, she's a soprano.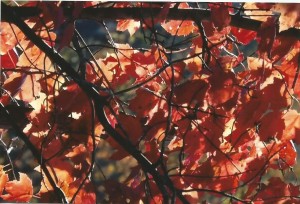 Tonight for Christmas eve service the bluegrass group is singing, we are doing Cohen's Halleluliah and some others and I am reading the lesson. So I have to get it together by five or so and get down there for rehearsal.