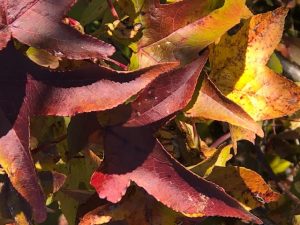 We didn't do too much riding this year, as my other cousin Cindy had just had open-heart surgery and needed my cousin Susan's care quite often. Cindy's husband and kids were also with her a lot.
But Susan and Mark threw a wonderful barbecue and party and Susan got Bobby Lewis, one of the best fiddlers in southeast Missouri, to come too, and he and I played together, luckily I had brought my D and A whistles, we had a fantastic time! Loved playing with him, I wish I were better. . .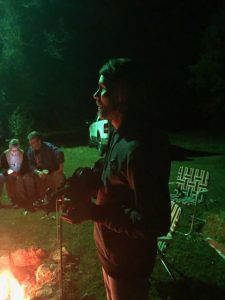 Since we didn't ride all that much I went for long walks in the woods north of Susan and Mark's place and took lots of arty nature pictures. The sweet gums (above) were brilliant. This is along Beaver Creek.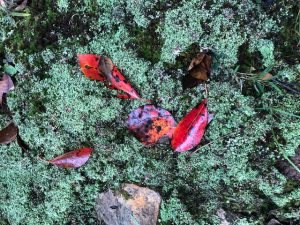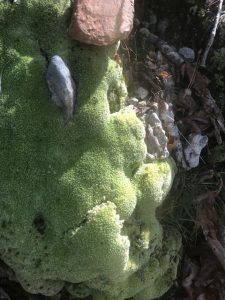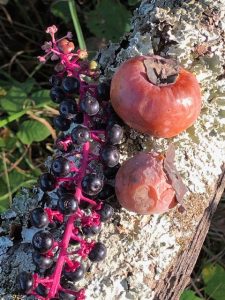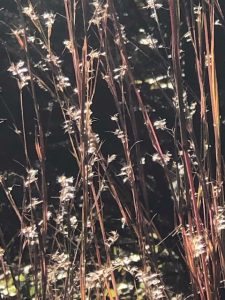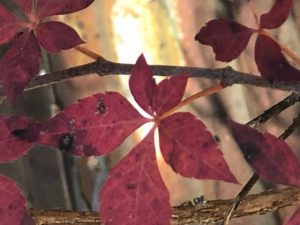 Megan Harris, wildlife zoologist extraordinaire.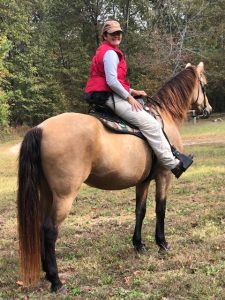 This is Megan Harris, she and her husband Russel work for the Forestry Service, he is a firefighter and she is an expert on bats. It is wonderful to ride with her as she knows every birdsong and every animal track we ride past and never misses.
Below, Susan with her black-and-white pinto named Doc and his one blue eye.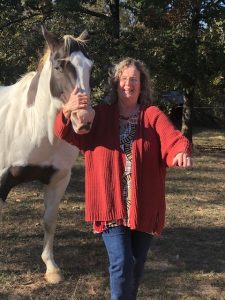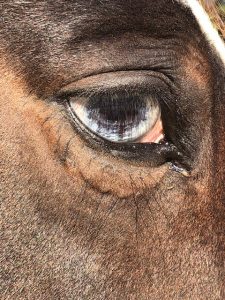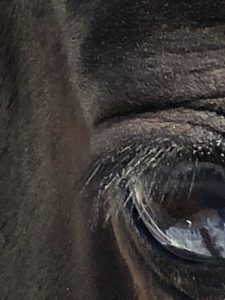 Then when we got time to take a short ride, Susan got a branch caught in her necklace which she was wearing outside of her hoodie, and it tore off, a valuable diamond which meant a lot to Susan as it was a recognition gift for raising so much money for Haven House (battered women's shelter) there in Poplar Bluff and she had had it for years. So we went back on foot with a metal detector and found it! In all those leaves! Great joy reigned.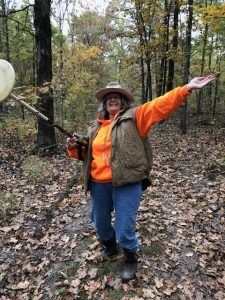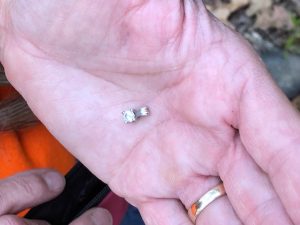 I would post more pictures but am having trouble transferring from phone to downloads. This was a great year! Less packing and loading horses and cooking gear and cowboy beds etc. etc. and slower, quieter, just as much fun. Susan and Mark drove me back to St. Louis for my flight home, then two hours drive from San Antonio airport to home, and at last in bed with a good book. And a cat. Obligatory cat picture.