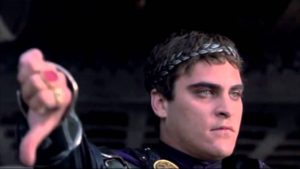 (Various books, author's name mercifully withheld)
—What the entire hell?
—If you gave this book to somebody on Death Row they would die of boredom before the government could get to them.
—If somebody gave you this book they are either playing a joke or they hate you.
—The longer I think about this book the dumber I get.
—-Undertake this book with moistened thumb because you'll be applying it at skipping page after page of "character development" that would make Judy Blume readers recoil, if their hearts hadn't stopped already.
—This author would be hired instantly for a job writing federal government publications.
—Give this one a can of Alpo because it's a real dog.
—Mind puke.
—Why? Why?
—I am writing this review from the grave. I died of boredom. 
—I was rooting for the protagonist to get killed so he didn't have to suffer through the horrible prose.
—It turns out this isn't even what I thought book this to be. And that as a result the very fabric of books booking booker tj hooker were not as dank as originally thought to be. My condolences to the purchased of those that were very yes.
—By the end I was hate-reading this book.
—While mildly engaging it seemed like the author had to finish the story quickly so he could get up to use the bathroom.
—Be sure to recycle before you leave the airport. Abandonment on a convenient chair will work.
—Horrible. My own opinion, but it's the only one I'm qualified to give.