Yes, I have been very bad. Yes I have neglected my blog. Yes I promise to do better with cat pictures and country tales and Texas adventures.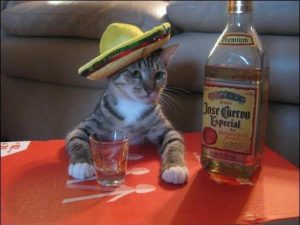 My cousin Susan and her husband Mark came to visit, we spent 2 days in San Antonio which was — the downtown at any rate, — celebrating the day of the dead. It was wildly celebratory — strange for that particular time but it was.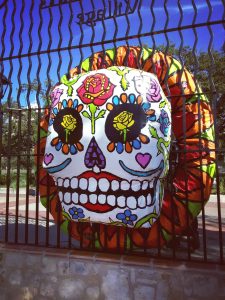 And the Riverwalk bright and lively. I hadn't been there in a long time. Susan and Mark loved it.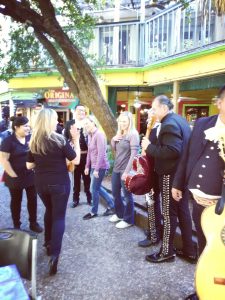 The new Pearl Brewery shopping and activity center was wild with kids music and altars.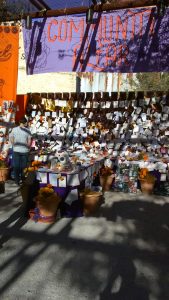 the tributes to family members who had passed were often very moving. Mama, Papi, Nana, I love you I will always remember you, gone too soon, you are in my heart…
Back home now and back to work on the new novel about Simon the Fiddler if I can get to it past all the cantata rehearsals and things that have to be got to repaired fixed healed (DT got bitten on the tail and needs antibiotic, Buck needs his arthritis medicine every day, leak in a rear tire, etc. etc.)
when I was in San Antonio with cousins I tried to fix in my mind locations and scenes of 1868 but it is very hard. Simon plays his fiddle at the Plaza hotel; where was it? Where was the Twohig House, the Bat Cave jail, the Gilbeau House, Cassiano's feed and supply? When we went to the Alamo and then the gift shop I found an excellent book of old San Antonio photos, taken in the late 1860's, early 1870's, which is a great help.