I had a barbecue here two week ago and all the musicians came, Ashley Kay bless her little heart acted as hostess so I could talk to people and play with the band, and Ben Taylor cooked and brought friends and so the only picture I got from the whole shebang was one of the wonderful Bailey McLeod, who won this belt buckle for hog wrestling.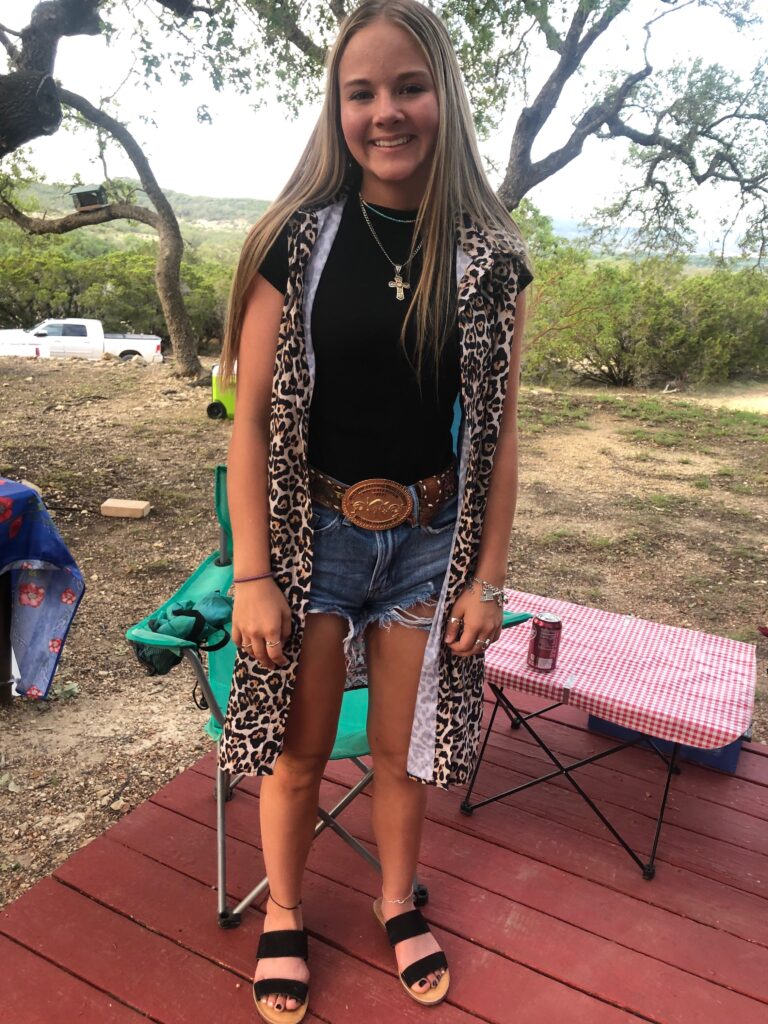 She said it was a very little hog. Every year they have a hog wrestling contest in the town of Sabinal, 20 miles south of here, and she went down to show the Sabinal girls how a hog should be wrestled and she won! Bailey is fifteen. Yay Bailey!
It was a great party. But you can see what the drought has done to my yard. After a while I just gave up.
Update; I couldn't stand it. Decided to water and at least have one green, wet oasis in all this dun-colored, dusty, dead-grass dry and droughty land. This colorless land. I figured I had better do it now before we are under water restrictions. When I turn on the sprinkler the birds go mad with joy and chirp,twitter, sing and dash in and out of the sprinkler. Suddenly the trees out front are alive with birds.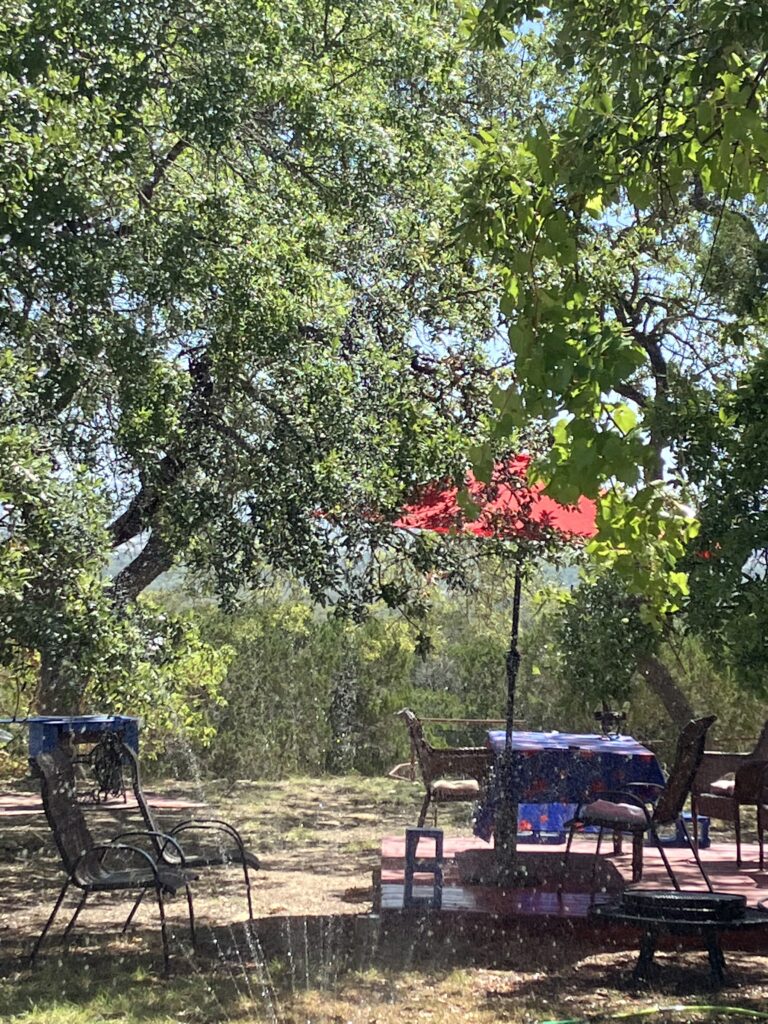 And the intense colors of red and blue are a relief to the eye even if they are artificial.