I never posted anything about our trip to Big Bend and will do so now.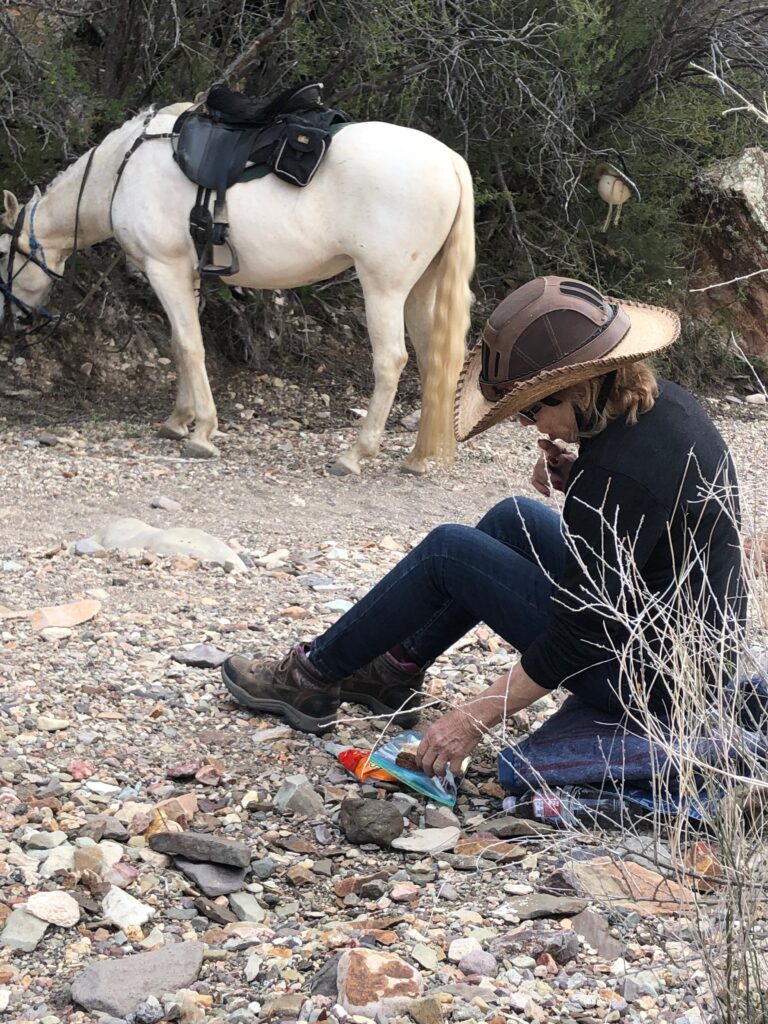 That's June — we stopped for lunch on the Blue Creek Trail. She's recovered wond4rfully from chemotherapy and all her hair has grown back, luxuriant and blonde as it was before.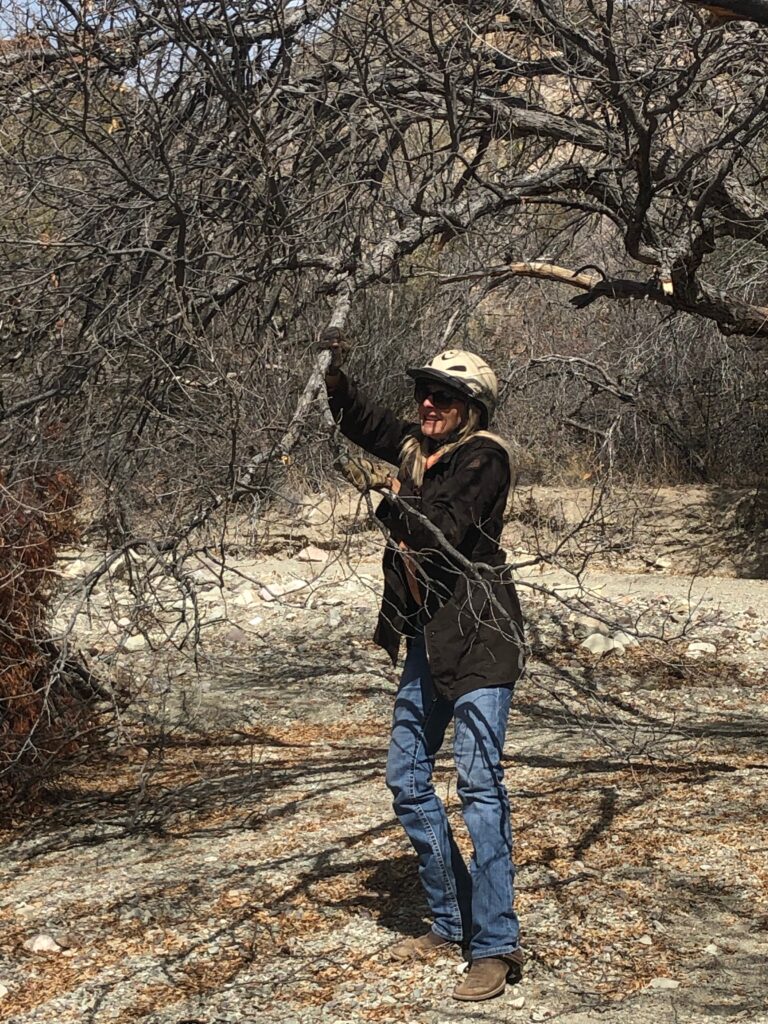 Evelyn trying to clear branches so we can get further up the Blue Creek trail.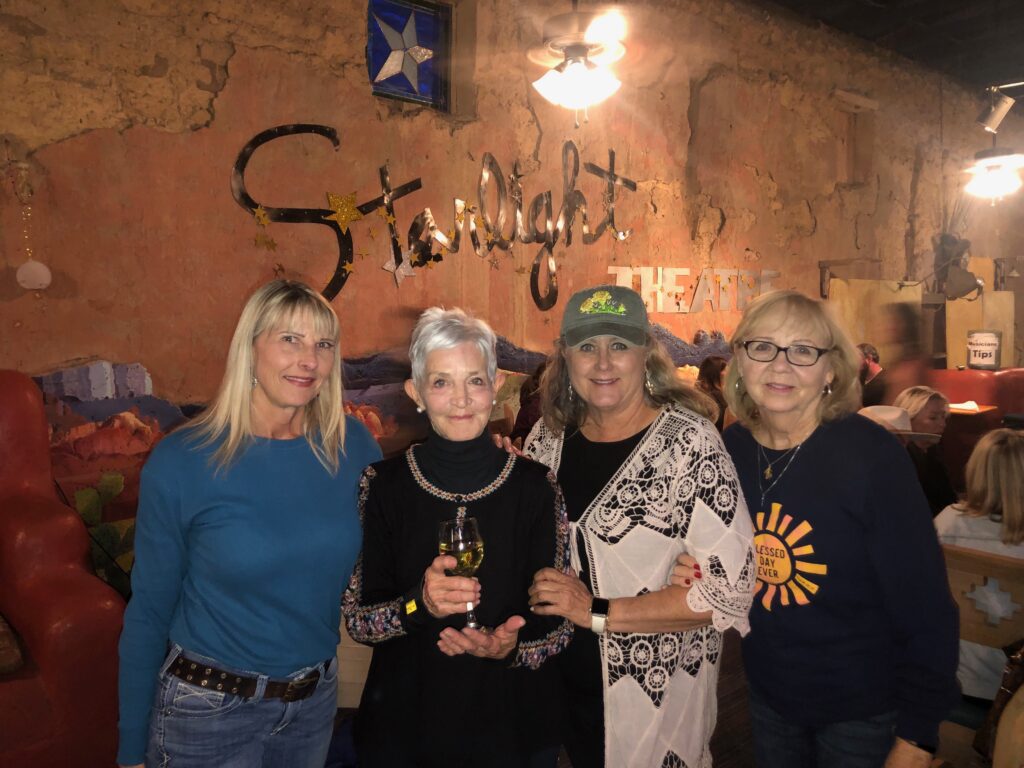 And then dinner at the Starlight in Terlingua.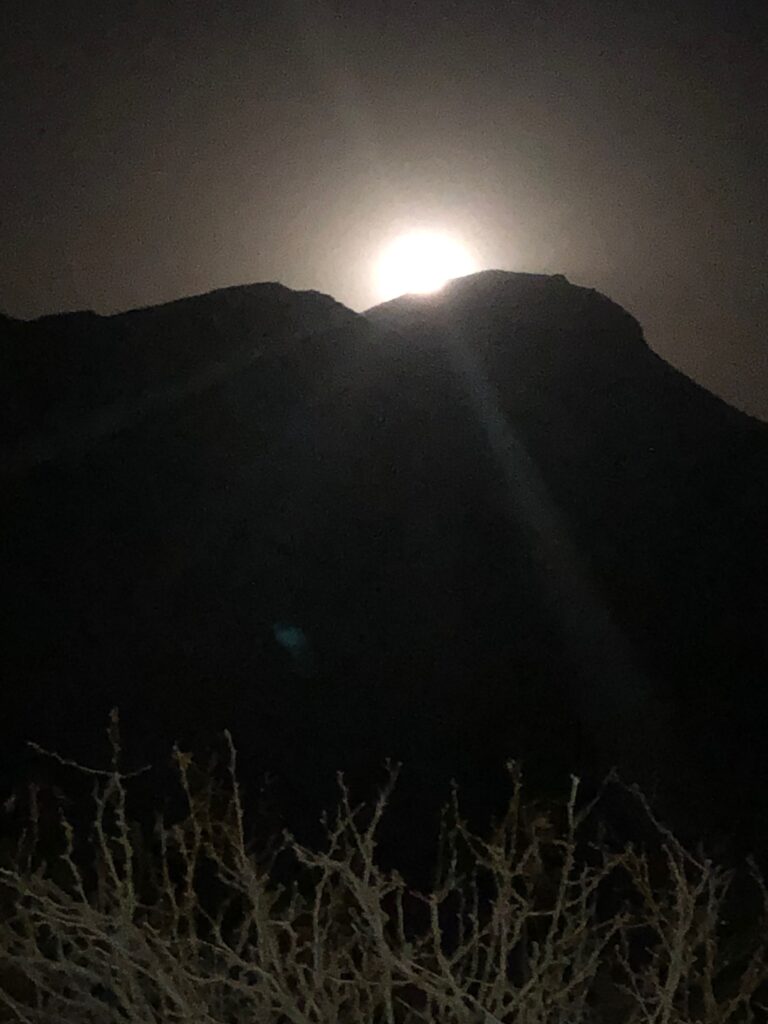 The moon coming up over Christmas Mountain, just north of Study Butte.
And now today I am missing my friend Laurie Jameson. And so are many other people I know.