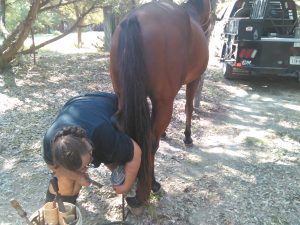 Denise Lynn is my farrier and here Buck is getting new shoes. She said he is so quiet and good that she ought to pay me for the privilege of shoeing him. He's been very quiet since Dolly died. Actually it is kind of worrisome.
And Denise brought me some green eggs from her arucana chickens. Good breakfasts!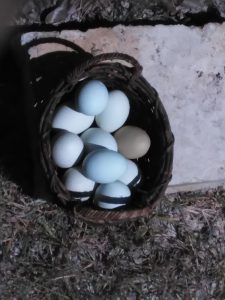 Just read a review on Caroline Woodward's blog of The Defiant Mind; Living Inside A Stroke by Ron Smith. It sounds good, I am going to order it.